Dutch Foreign Minister Plans to Call for EU-wide Sanctions Against the Killers of Sergei Magnitsky in the Absence of their Prosecution in Russia
September 22, 2011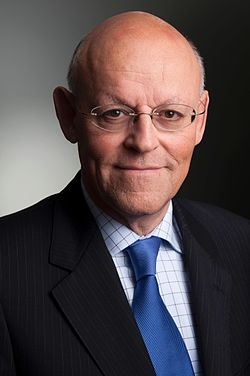 The Dutch Foreign Minister Uri Rosenthal has called upon Russia to bring to justice the killers of Sergei Magnitsky, 37-year old Russian lawyer for the Hermitage Fund, once the largest foreign portfolio investor in Russia.
In a letter to the Dutch parliament published on 20 September 2011 entitled "Human Rights in Foreign Policy. Implementation of the Sergei Magnitsky Resolution," Minister Rosenthal said that he intends to raise the possibility of EU-wide sanctions in the absence of acceptable outcomes of the Russian official investigation:
"The Government has concerns following the death of Mr. Magnitsky and feels encouraged by the motion. I consider it is important at bilateral and EU level to maintain pressure on Russia so that those responsible for the death of Sergei Magnitsky face liability… Depending on the outcomes of the Russian judicial investigation, I intend to raise the possibility of further action at EU level."
Dutch Minister Rosenthal has stressed that it is important to maintain pressure on Russia both through bilateral and EU channels so that those responsible for the lawyer's death in police custody are brought to justice.
Minister Rosenthal made his statement in response to the Sergei Magnitsky Resolution which was passed unanimously by the Dutch parliament in July 2011. The Resolution calls for the Netherlands to join the initiatives of the European Parliament and the US Congress to enact visa and economic sanctions on 60 Russian officials involved in the torture and death of Sergei Magnitsky and in the $230 million theft of public funds that Magnitsky had exposed prior to his arrest. In July, US Secretary of State Hillary Clinton independently issued US visa sanctions on those same Russian officials.
In his letter reporting on the implementation of the Parliamentary Resolution, Minister Rosenthal highlighted the conclusions of Russian President's Human Rights Council that Magnitsky was illegally arrested, beaten and tortured in police custody and insisted that those responsible must face trial.
"The Russian judicial investigation into the death of suspects Sergei Magnitsky must continue and the perpetrators must be identified and tried. The report of 5th July issued by the Russian Presidential Human Rights Council states that the arrest of Sergei Magnitsky was illegal and that he had been beaten in detention, possibly tortured and that he has been denied medical care. These are serious allegations that the Russian judicial authorities must investigate."
See letter by Minister Rosenthal:
http://ikregeer.nl/documenten/kst-129699
Comments