Russian Human Rights Defenders Slam Nekrasov and US Network NBC for Their Roles in Anti-Magnitsky Propaganda Campaign
May 5, 2016
PRESS RELEASE
For Immediate distribution
Russian Human Rights Defenders Slam Nekrasov and US Network NBC for Their Roles in Anti-Magnitsky Propaganda Campaign
5 May 2016 – Prominent Russian human rights defenders have spoken out against Russian filmmaker Andrei Nekrasov and NBC reporter Ken Dilanian for their anti-Magnitsky propaganda campaign in Europe and the US.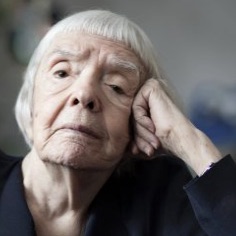 Ludmila Alexeeva, Head of Moscow Helsinki Group
In a public letter published by 'Novaya Gazeta' newspaper, Ludmila Alexeeva rebuked their misrepresentations of Magnitsky case, saying:
"I have no idea who specifically is behind this [Andrei Nekrasov's] film and who hired the author, I have no idea. But one thing is clear – these are the people who are very interested to disavow the evidence of corruption, which started to emerge first with the case of Magnitsky (and thanks to Magnitsky), and continues to emerge, but on a global scale (such as the Panama leaks )."
"The high-profile exposure of corruption was started specifically by Sergei Magnitsky, – said Ludmila Alexeeva. – That is why it is so important for the people complicit in the conspiracy to defame Magnitsky and the evidence which he made public. As a result, this film appeared…  To try to show that everything – what Magnitsky first said, then the Panama leaks – are nonsense. What they want is to revoke sanctions. They decided to start with the disavowing of the Magnitsky list."
A veteran Russian human rights defender, Ludmila Alexeeva, is one of the leading voices in Russian civil society advocating for Western Magnitsky sanctions as a tool to address the impunity in Russia of those responsible for Magnitsky's torture and murder in detention.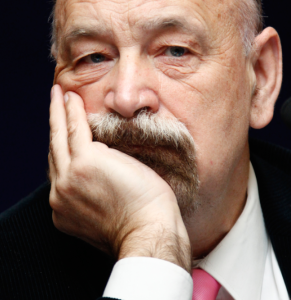 Valery Borschev
Valery Borschev, another leading Russian human rights advocate and head of the Moscow Public Oversight Commission,an independent panel that investigated Magnitsky's death since 2009, spoke out to quash the phony claims in Andrei Nekrasov's film.
"The film [by filmmaker Nerkasov] tries to contradict everything that has been concluded by our Commission. …We  looked at conditions of detention, torture, non-provision of medical care, violence which led to murder….I state firmly: the film does not reflect the true state of affairs in part concerning the detention of Magnitsky," said Valery Borschev.
Russian human rights activists castigated the false claims in Nekrasov's film that Magnitsky was not beaten in custody, did not testify against corrupt police officers, and that Magnitsky himself committed the crime he had uncovered. These claims are contradicted by evidence of Magnitsky's beating from both the Russian government and the Magnitsky family, his investigation into the fraud and complaints filed three weeks before the US$230 million were stolen, official written records of his testimony, and conclusions reached by Russian and international bodies who conducted independent investigations. These false claims have previously been refuted on numerous occasions, but are now being rekindled by Russian filmmaker Andrei Nekrasov in his anti-Magnitsky film in Europe, and echoed by Ken Dilanian, NBC News off-air correspondent in the United States.
In his written questions to the 'Justice for Sergei Magnitsky' campaign last week, reporter Ken Dilanian claimed that he and his team at NBC found "no evidence" of Sergei's Magnitsky's beating before he died, despite publicly available records, independent reports and photographs from Magnitsky's autopsy. Dilanian also claimed he found "no evidence" of Magnitsky's testimony against police before his arrest. This is despite Magnitsky naming in testimony before his arrest officers Kuznetsov and Karpov 14 times and 13 times respectively.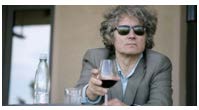 Andrei Nekrasov, Russian filmmaker

Ken Dilanian, NBC News off-air reporter
According to the NBC News website, prior to suddenly taking on the Magnitsky story, Ken Dilanian had never reported on Russian affairs or human rights.
Mr. Dilanian joined NBC News as off-air correspondent at the end of 2015. In his previous job with the Los Angeles Times, he was compromised for permitting his close relationships with sources to influence his reporting.
In an open letter to Steve Burke, CEO of NBC Universal, published in the Russian newspaper 'Novaya Gazeta', Valery Borschev condemned the false claims, citing the investigation conducted by the Moscow Public Oversight Commission which he chaired immediately after the death of Sergei Magnitsky and as part of the working group of the Russian President's Human Rights Council.
"The investigation of documents, submitted by law enforcement bodies to the working group, led members of the Public Oversight Commission to the conviction that Sergei Magnitsky was subjected to violence before his death… There is a document, dated 16.11.2009, signed by deputy head of detention center Markin, and eye witnesses Borovkov and Larin, which said: "rubber baton was applied," "handcuffs were applied," – ie he was beaten while handcuffed by rubber baton," said ValeryBorschevinhislettertoCEOofNBCUniversal Steve Burke.
The Russian state-sponsored anti-Magnitsky propaganda began after Russian President Vladimir Putin adopted a foreign policy decree in May 2011, instructing Russian government bodies to fight US sanctions. It then escalated after a December 2012 press conference by Vladimir Putin, in which he was asked about Sergei Magnitsky numerous times, and where he denied that Magnitsky had died from torture and promised to "delve deeper" into the case. The new escalation of propaganda follows a press conference earlier this year, in which Russian Foreign Affairs Minister Sergei Lavrov implied new revelations on the Magnitsky case to fight the US Magnitsky Act.
On 27 April 2016, Andrei Nekrasov planned an anti-Magnitsky event at the European parliament in Brussels to show his new defamatory film with help from his girlfriend, Finnish MEP Heidi Hautala.
It is understood that Ken Dilanian planned his story with NBC News for the same day, 27 April 2016.
On 27 April 2016, the widow and mother of Sergei Magnitsky wrote to members of the European parliament, stating their categorical protest against any demonstration of the defamatory and false film about Sergei Magnitsky anywhere, and especially in the European Parliament.
"Through this letter, Sergei's family expresses its highly negative reaction to the movie, its protest against unconscionable attempts to blacken the name of Sergei Magnitsky. We are categorically against the public demonstration of the film by Andrei Nekrasov, against the distribution of the film in any way," said the Magnitsky family.
The film "premiere" at the European parliament was cancelled.
ARTE, European culture network, who planned to air the anti-Magnitsky film on 3 May 2016, cancelled it as well.
For more information, please contact:
Justice for Sergei Magnitsky
+44 207 440 1777
e-mail: info@lawandorderinrussia.org
www.facebook.com/russianuntouchables
Prominent Russian human rights defenders who conducted an independent investigation of Magnitsky case, have spoken out against the new wave of anti-Magnitsky propaganda and its enablers.
Statement by Ludmila Alexeeva, Head of the Moscow Helsinki Group and Chair of the Russian President's Human Rights Council's Working Group on the investigation of death of Sergei Magnitsky, 3 May 2016: http://www.novayagazeta.ru/politics/72940.html
Statement by Valery Borschev, head of the Moscow Public Oversight Commission which investigated the circumstances of death in detention of Sergei Magnitsky, 2 May 2016: http://www.novayagazeta.ru/politics/72931.html
Results of search for Dilanian and "human rights" on NBC News website for 2016:
"Dilanian" and "human rights" produces two stories in 2016
Trump Needs His 'Own Damn Bucket' to Waterboard: Ex-CIA Chief …
Feb 22, 2016 … by Ken Dilanian …. Laura Pitter, senior national security counsel for Human Rights Watch, says it's worrisome that major GOP candidates are …
www.nbcnews.com/…/trump-needs-his-own-damn-bucket-waterboard-ex-cia -chief-n523576
Spy Kid: A Young CIA Officer Breaks Cover and Spills Secrets – NBC …
Apr 1, 2016 … by Ken Dilanian … the battlefield," in the CIA's euphemistic phrase for killing human targets with …. "And this is me going, `You're right, I wasn't.
www.nbcnews.com/…/spy-kid-young-cia-officer-breaks-cover-spills-secrets- n548846
Previous post by Andrei Nekrasov with pro-Putin and anti-American sentiments published on Echo of Moscow blog, 21 March 2014: http://echo.msk.ru/blog/andnekrasov/1283896-echo/
Andrei Nekrasov, Russian filmmaker turned anti-Magnitsky campaigner, previously claimed:
"Americans and Company" violate international law and that "this is not Kremlin-Kiselyov's propaganda, it is a fact recognized by the international community."
 "Putin controls the imagination of the people, and this is not the result of him "usurping power."
"In the opinion of aggrieved Russians, Crimea is not subject to Budapest memorandum."
Comments